2 cups bread flour
½ teaspoon dried yeast
1 tablespoon honey
2 tablespoons olive oil
½ teaspoon salt
1 cup warm water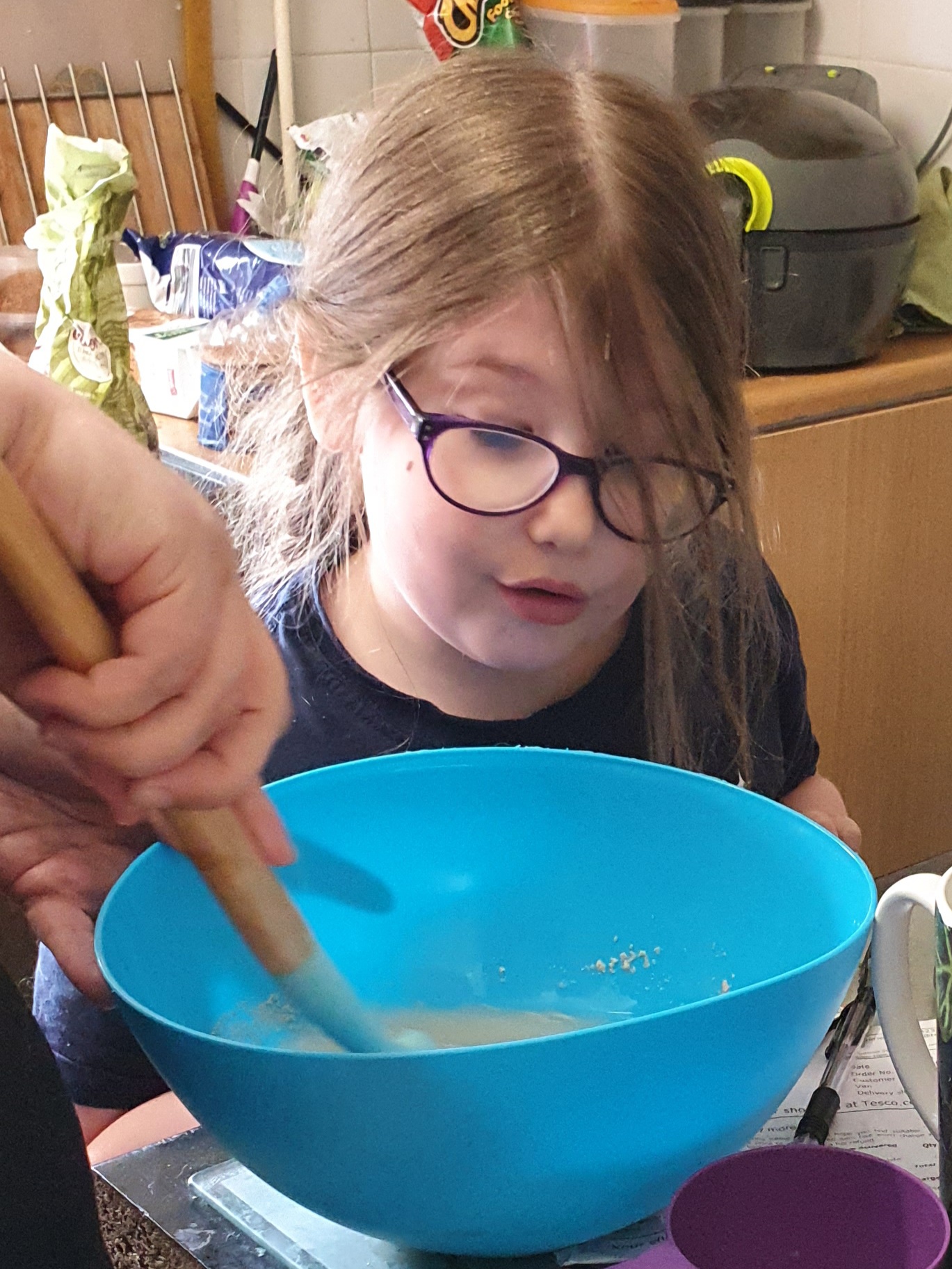 Stir the warm water with the honey and the yeast.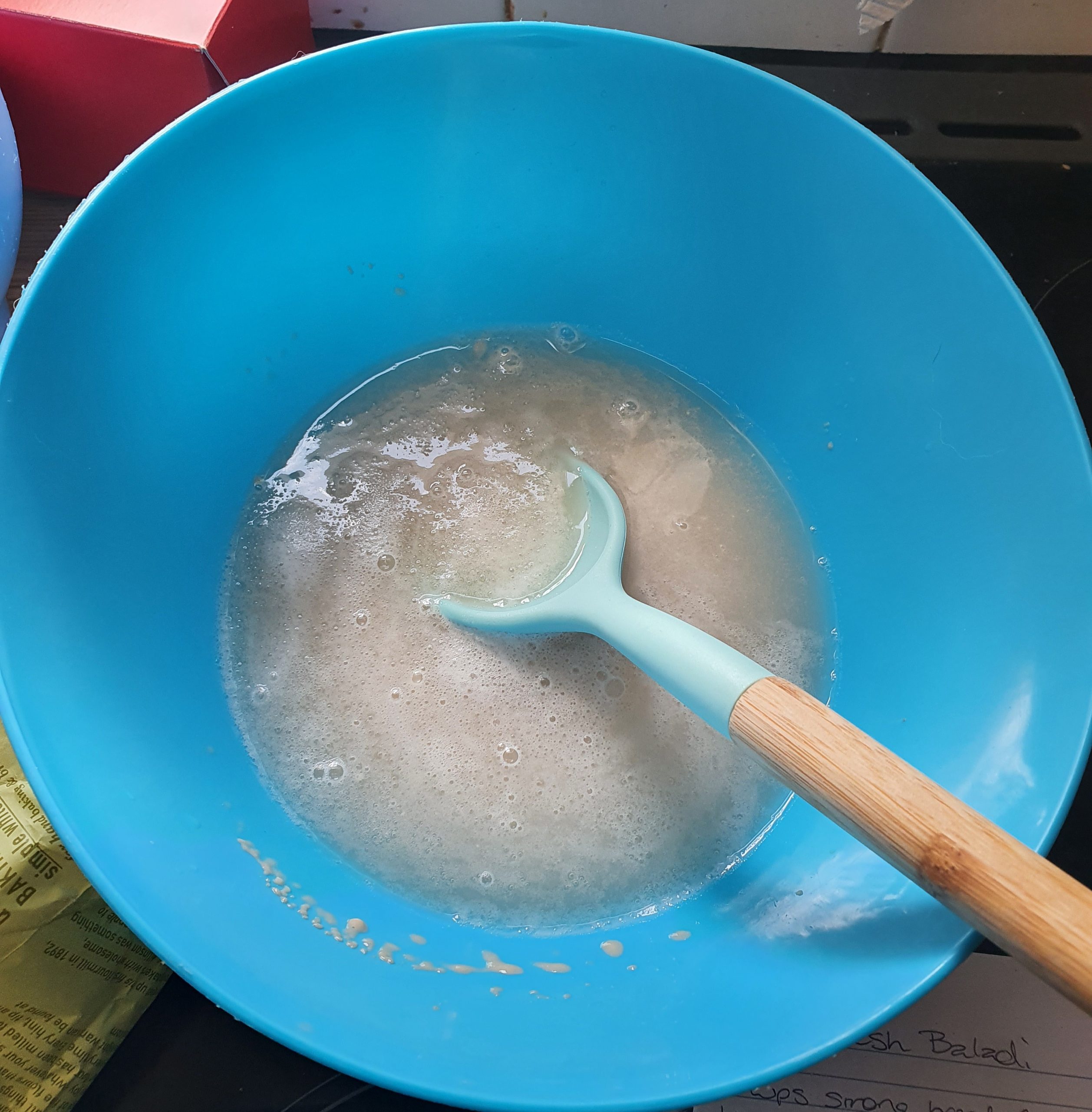 Set aside for 5 minutes until bubbling.
Mix the flour and salt together, add the yeast mixture to the dry ingredients, add the olive oil.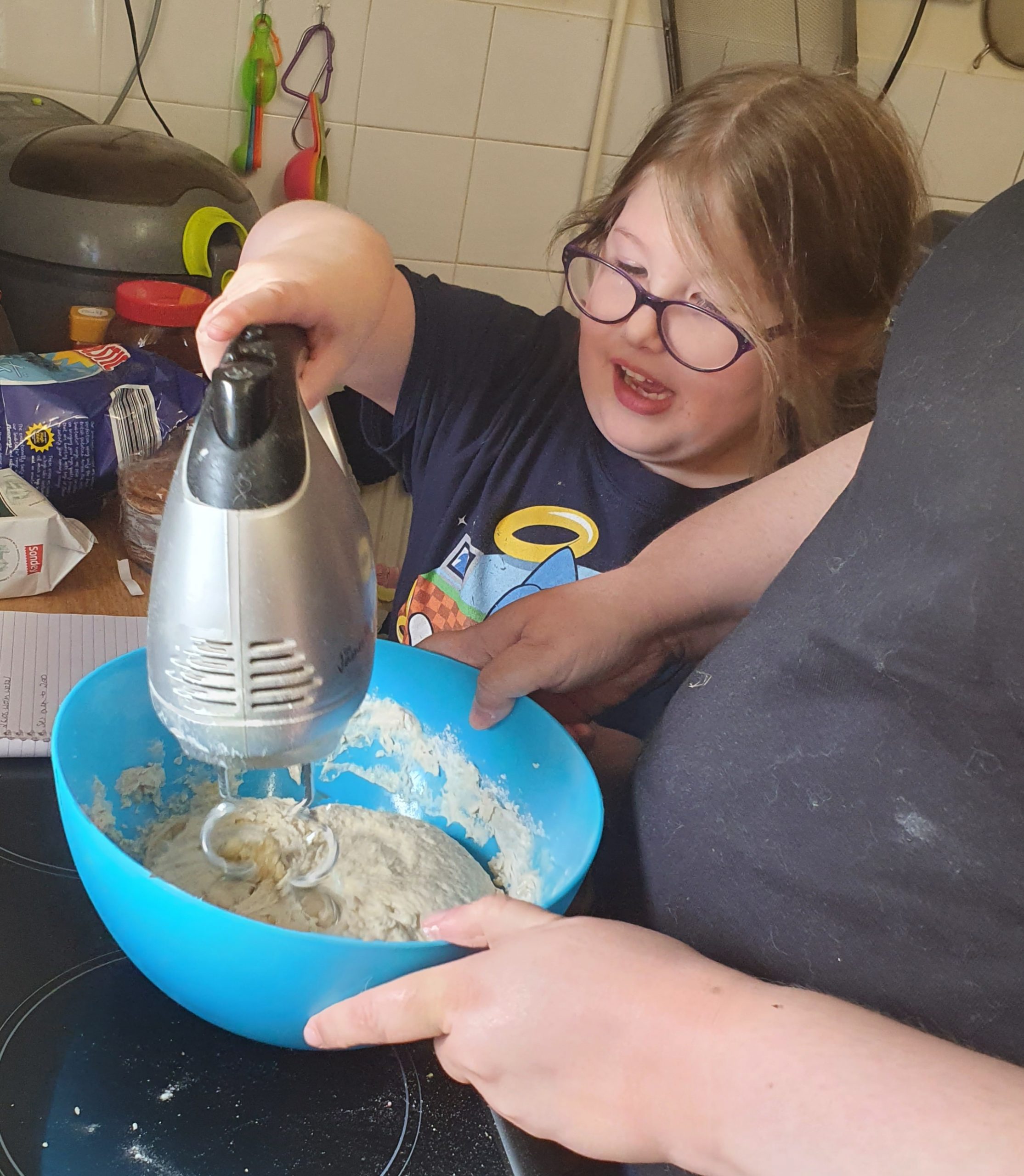 Mix well. It will make a sticky dough.
Turn the dough out onto a floured board and knead well. Form into small balls and leave to prove somewhere warm for 2 hours, until at least doubled in size.
Flatten balls with a rolling pin, and place onto a greased baking tray and cook in the centre of a preheated oven set to 210 Celsius for about 20 minutes until golden brown.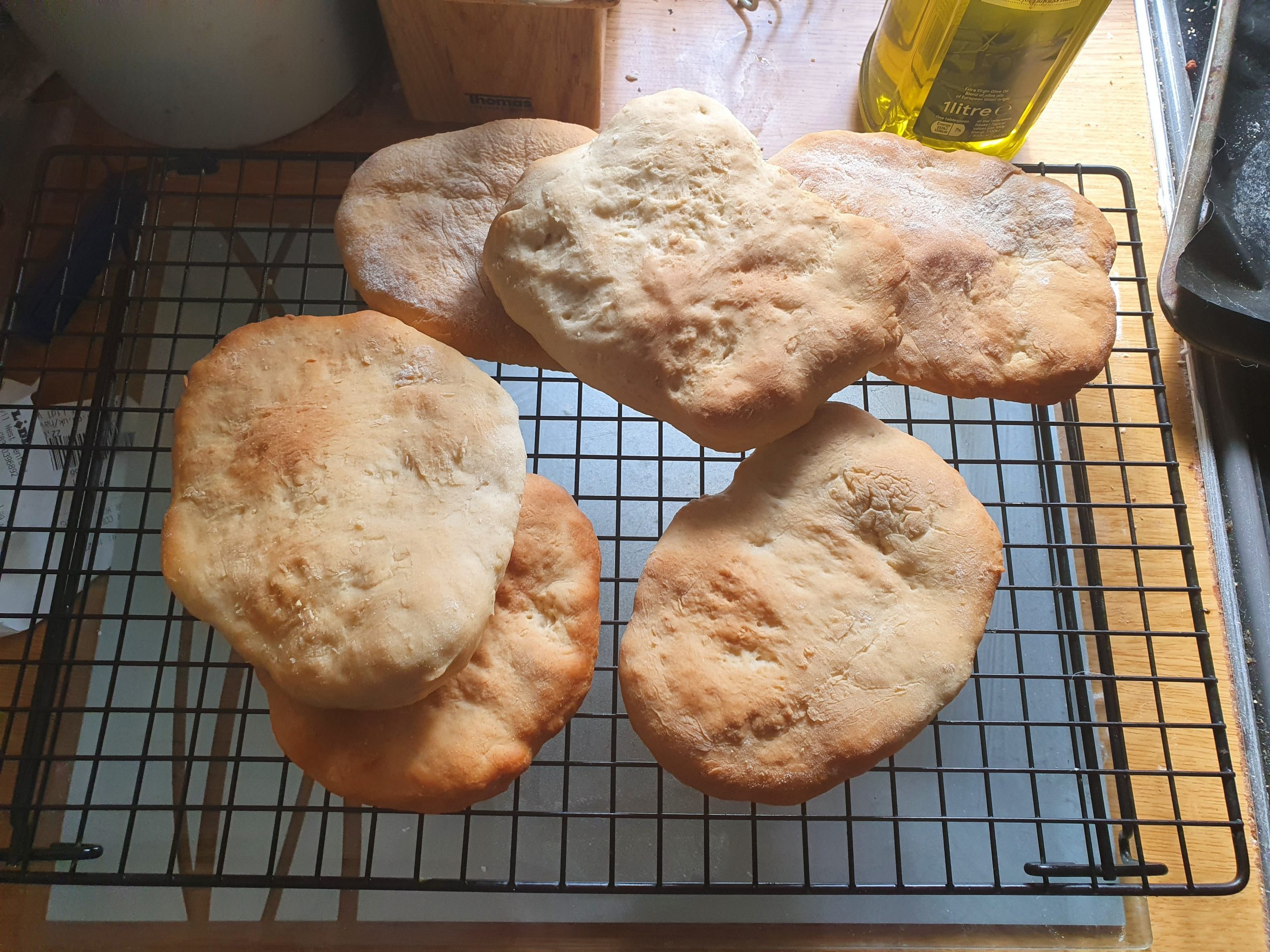 The finished Egyptian Bread